Unrivaled spirit of adventure: the off-road DNA of the Magnum Adventure
The Magnum ADVENTURE is a must for trying out the latest trends such as glamping or for trips to the beach, lake, mountains, on road and off. Limits don't apply to this car. It lives up to expectations and enhances the joy of seeking out new trails.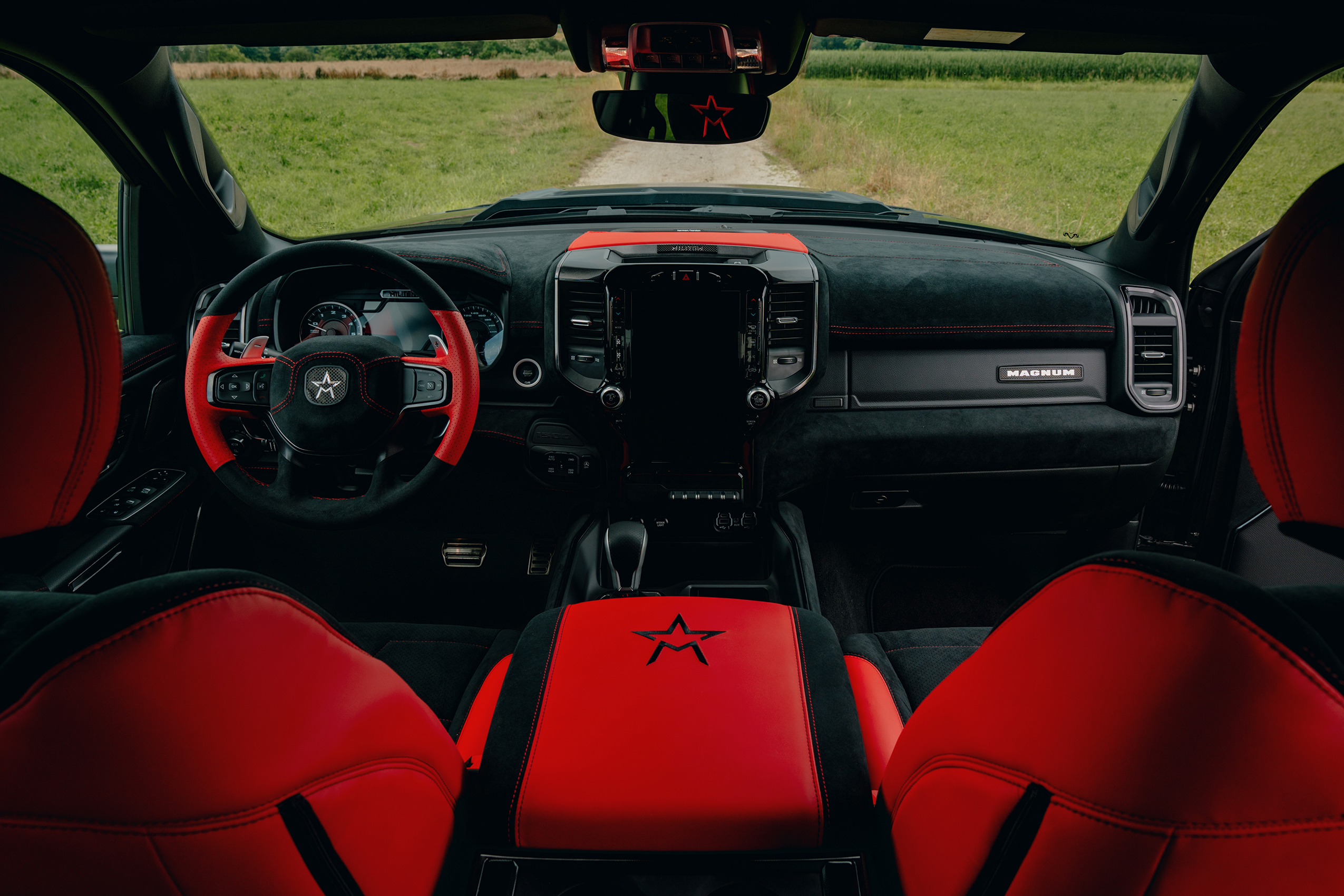 Excellence in the details
MILITEM MAGNUM ADVENTURE underlines the strong off-road MAGNUM character. The mudflaps, bumpers, wing mirrors, grille, rear cover, running boards and flatbed are all finished in a resistant, long-lasting special anti-scratch film.
An ADVENTURE rollbar has been designed specially and fitted with LED lights to deliver better visibility when driving at night and off-road.
RAM 1500 LARAMIE NIGHT EDITION
HEMI 5.7L V8
eTORQUE HEMI 5.7L V8
HEMI 5.7L V8
eTORQUE HEMI 5.7L V8