Life is a journey, take it in style with a MILITEM Jeep
MILITEM FERŌX is the maximum expression of performance applied to design. Built on the foundations of the Jeep Wrangler JL, the Jeep MILITEM FERŌX seduces at first glance with its sumptuous interior and aggressive bodyshape. Even after the first drive, the FEROX luxury 4×4 convinces with its reassuring sense of safety. On any surface, it tops the class for performance. Dare to stand out from the crowd with the distinctive style of the MILITEM FERŌX and enjoy every kilometer, both on and off-road, from a unique perspective. Yours.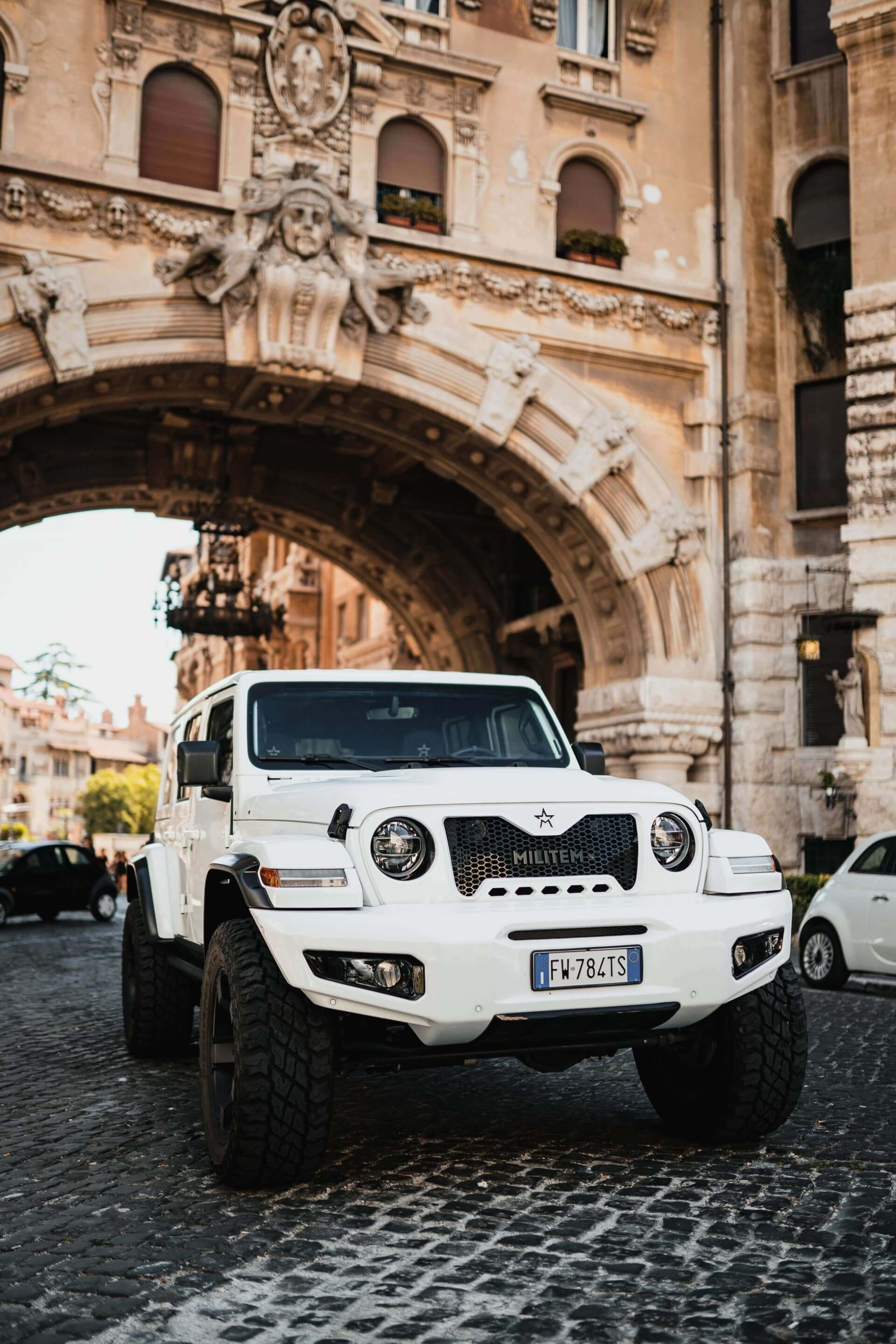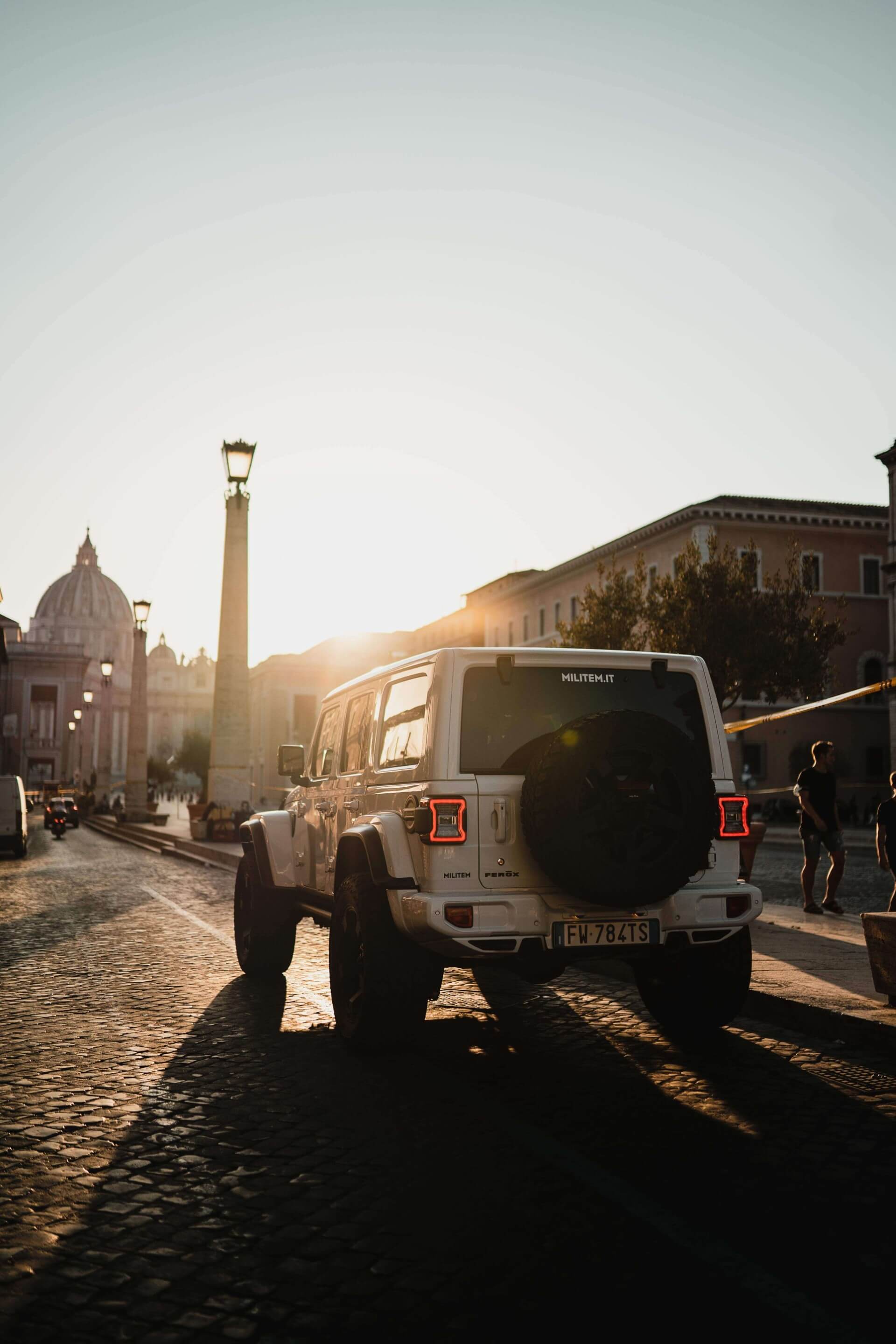 The revolution of the American 4×4 vehicle par excellence: the Wrangler
Knowing how to choose comes down to personality. Drive what you are and what represents you.
MILITEM FERŌX is the evolution of the iconic American 4×4 off-roader: the Wrangler. Decisive lines underline the car's determined character, from front to back. Featuring is the exclusive MILITEM grille, the 20" Black Edition MILITEM alloy rims, the oversized All-Terrain tires and the Extreme Performance MILITEM Lift suspension kit.
The interior is masterpiece of craftsmanship, dedicated to those unwilling to compromise. The seats are constructed by expert hands that take care of the smallest details: contrast stitching enhances the supple leather; the dashboard and center console combine to create a premium and sophisticated atmosphere in which technology provides the final, welcome finish. Sophisticated details for a luxury Jeep.
From the city to twisty mountain roads, safety rides with yo
Exciting, high-performing and indestructible. Revolutionize your idea of safety. Significant engineering enhancements like a dedicated Lift Kit with shock absorbers – fully developed by MILITEM – boosted engine power and the standard eight-speed automatic transmission delivers total control on any road surface, even when pushing the car hard.
Luxury Jeep: five senses are not enough to appreciate how unique it is
Listen to the captivating notes of the Black Performance MILITEM twin tailpipes while taking in the scent of the top quality full-grain 100% Italian leather. Admire the stylish Extreme Performance MILITEM aluminum dampeners and appreciate the power of the 2.0L petrol turbo and the 3.6L V6 Pentastar. Get to know a MILITEM luxury 4×4. Feel it for yourself.
Jeep Wrangler JL Unlimited | SAHARA | RUBICON
272 bhp – 400 Nm | 285 bhp – 260 Nm
Jeep Wrangler JL Unlimited | SAHARA | RUBICON