FERŌX-E, MILITEM's first plug-in hybrid electric off-road vehicle.
MILITEM FERŌX-E is the future taking a step closer. Engineered based on the Jeep Wrangler 4xe, FERŌX-E is the first Plug-in Hybrid Electric Vehicle (PHEV) model from the MILITEM factory.
FERŌX-E takes on modern mobility challenges with a combination of two electric engines, a 17kWh battery pack situated under the rear seats and that can be charged in 3 hours using a 7.4 kWh station, an advanced 2.0L Petrol Turbo engine, able to deliver 380 bhp and a maximum peak torque of 637 Nm, available at low revs. The eight-speed Torque Flite automatic transmission with a reducer is teamed with all-wheel drive.
FERŌX-E revolutionises the concept of freedom of movement. The vehicle can take you anywhere, overcoming any barriers and limits thanks to its zero-emissions pass.
FERŌX-E maintains the 'wide body' style of the MILITEM FERŌX, with 'Electric Blue' detailing to underline its ecological credentials, along with the 'E' from the logo.
FERŌX-E comes in various finishes. There is a version with a tailgate, spare wheel and 20″ rims; a standard set-up or one that has been raised by 2″ with the MILITEM Lift-Kit available as an optional. The sportiest version has a tailgate without a spare wheel, a set-up lacking the Lift-Kit and 22″ satin-black forged alloy wheels designed especially for MILITEM, employing innovative Hybrid Forged technology. Like all FERŌX models, the special ADVENTURE set-up is also available – a pack of additional off-road accessories and kit that lends the FEROX-E an added touch of audacity and an off-road identity.
There are various colour tint on offer, some dedicated exclusively to the plug-in hybrid and which are completed with the roof configurations: hard top variants in three-piece modular body colour, soft top, hard top, power soft top and dual top.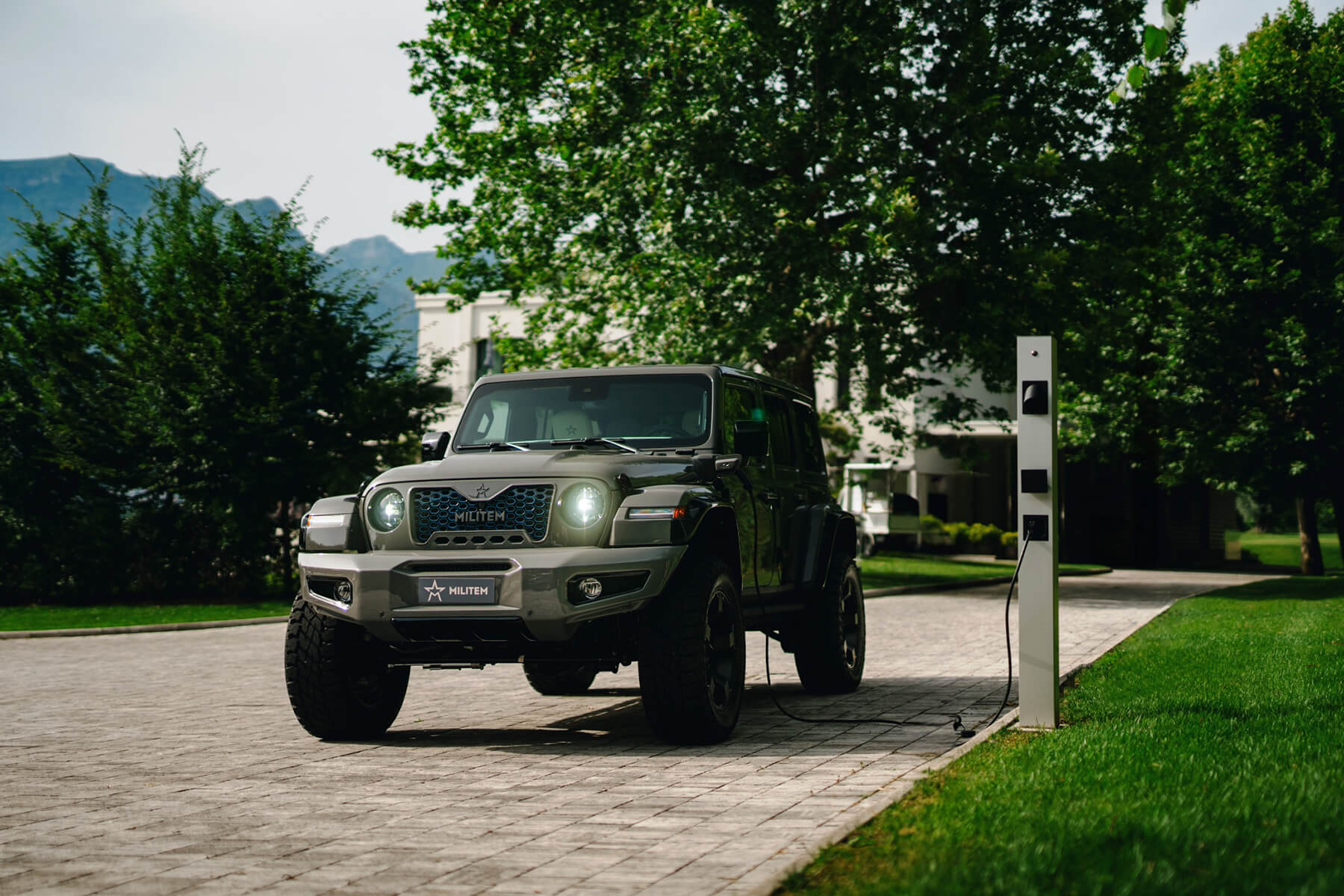 Purchasing a MILITEM gives you access to exclusive services that follow you kilometre after kilometre, wherever you go.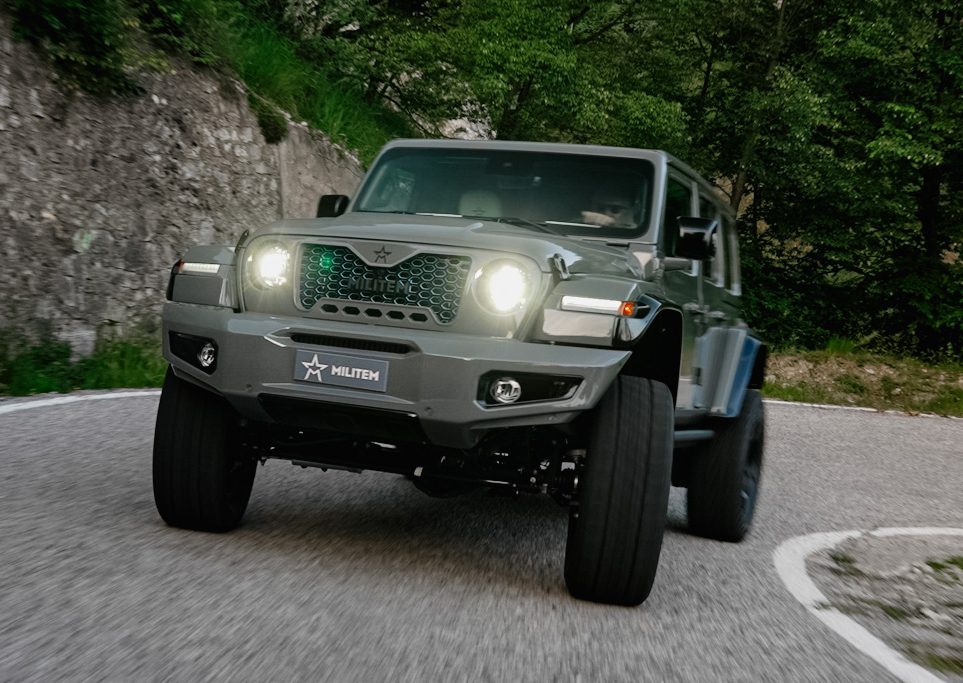 …the efficiency of a hybrid electric.
The driver chooses the pace to face the future: Hybrid, Full Electric and E-save are the three drive modes to move with agility across the terrain.
Hybrid combines the work of the two electric engines and the traditional unit; Full Electric means travelling at zero emissions with a range of around 50 km EV and a top speed of 130 km/h, E-save maximises battery life or recharges the battery when coasting or braking.
Performance, both in terms of power and torque, are record-breaking and guaranteed by the hybrid set-up. FERŌX-E is very high performing both on demanding off-road routes, in 4×4 mode, and in 100% electric mode around town.
The hybrid system delivers 380 bhp, peak torque of 637 Nm and 0-100 km/h acceleration of  6.4 seconds.
Two electric engines to transform your driving experience.
FERŌX-E mounts a water-cooled engine generator, positioned at the front of the engine to substitute the alternator. The second generator is located at the front of the gearbox to replace the transmission torque converter.
The super-tech hybrid 4×4 for those who know no limits off-road.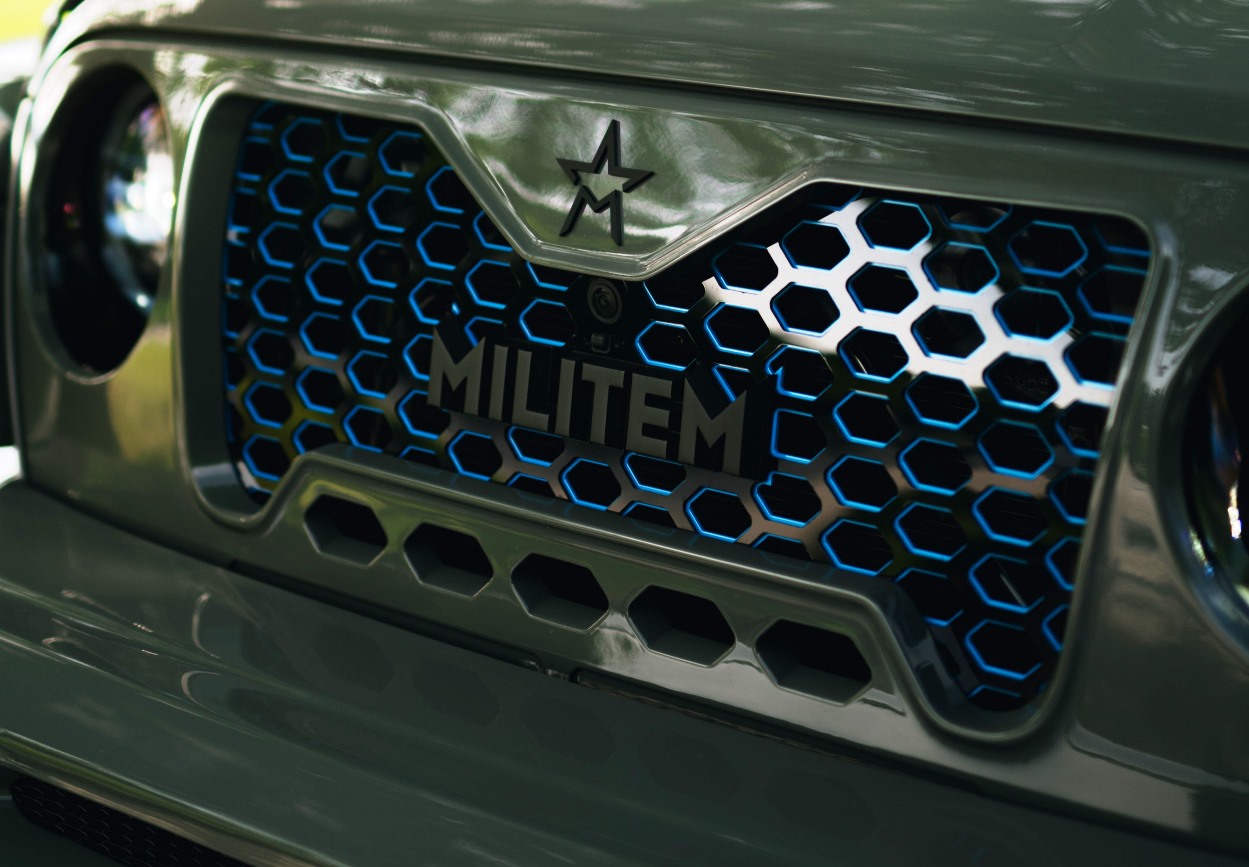 FERŌX-E confirms the unparalleled off-road capacities of the FERŌX range.
Thanks to an advanced suspension system engineered by MILITEM, 35×12,50/R22 All-Terrain tyres, the steering's management system and the loadbearing chassis, you can go anywhere and tackle even the trickiest terrain.
There are two all-wheel drive modes on offer, based on the chosen trim: on demand – Select trac or Rock-trac – both partnered with advanced DANA axles with front and rear electric differential blocks and stabiliser bars that can be released electronically.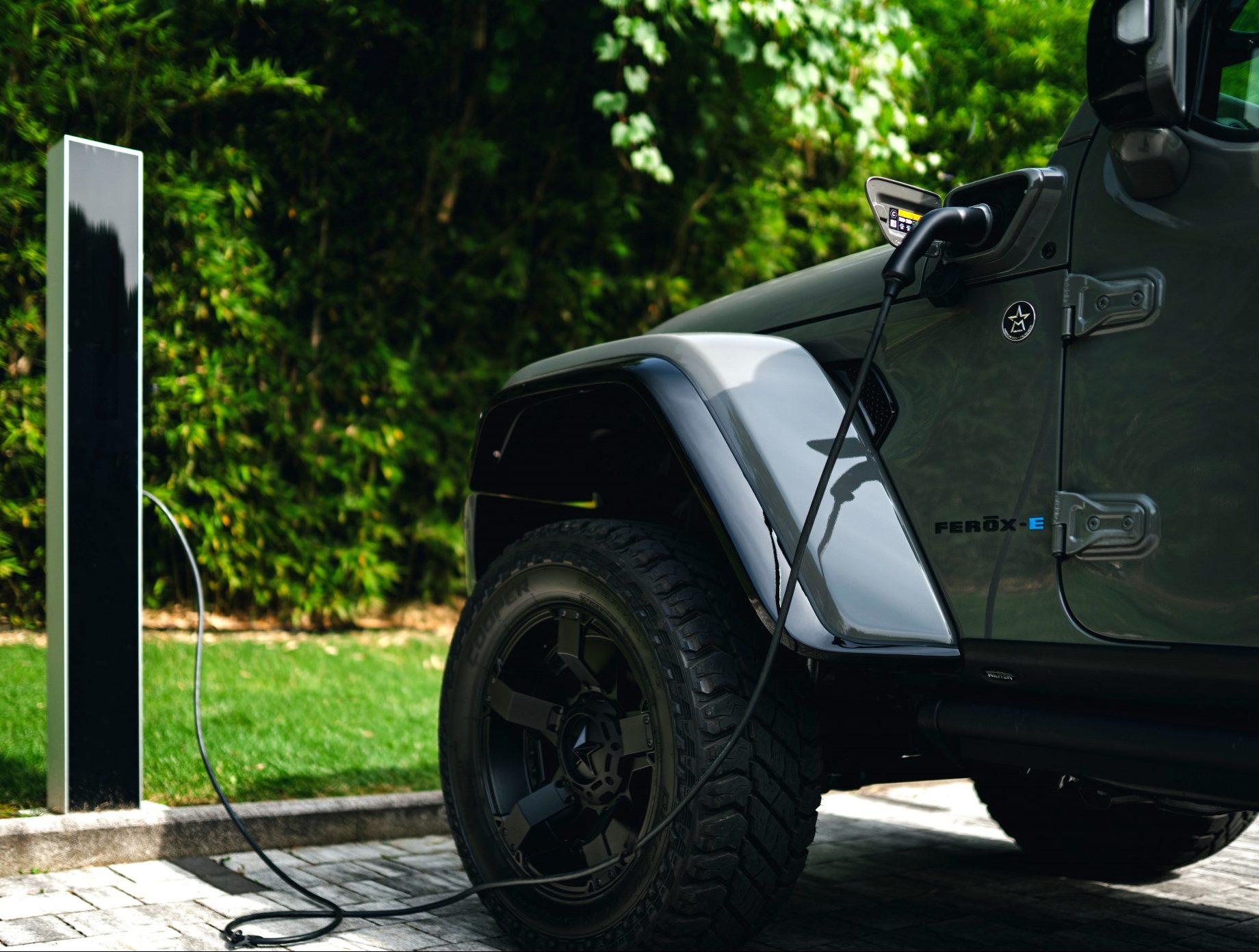 'E' for Elegance. FERŌX-E takes comfort and luxury to the highest levels.
The interiors of the FEROX-E are a triumph of minute detailing, Italian craftsmanship and luxury. Each element has been crafted and the result is a refined environment that offers an uncompromising driving experience and unmatched exclusivity.
Climbing onboard, it is clear that this is an elegant, sophisticated space. The seats, upholstered in supple leather, offer exceptional comfort and are finished with contrasting stitching and embroidery. The inserts are in exquisite materials, in carbon and black, and only enhance the premium atmosphere typical of MILITEM models.
Attention to detail is clear. The door upholstery, steering wheel, dashboard and gearknob are all finished in quilted leather or high-quality fabrics. The appearance is seamless. Maximum attention has been paid to the balance and harmony of the different materials used. This is the product of meticulous tailoring, one that has minimised the number of cuts and interruptions, giving the passenger compartment of FEROX-E a timelessness and a distinct air only found in the most modern, sumptuous living rooms.
The majesty of MILITEM's Italian designers can also be seen in the inclusion of exclusive materials such as personalised inserts, the distinctive MILITEM logo and the control panel that blends functionality with smart looks. This magic is only possible when aesthetics and comfort reach a perfect balance.
The luxurious interior is complemented by a series of modern technological touches. The seats can be adjusted in multiple ways to offer perfect support and can be heated and ventilated to ensure a first class journey whatever the weather. A cutting-edge Uconnect™ NAV infotainment system, with 8.4-inch high-resolution touchscreen and advanced connectivity, offers a connected driving experience of the highest level. It is combined with a new 7-inch TFT screen to quickly and easily keep track of data related to the battery's charge level and range. Added to this is the sophisticated nine-speaker Alpine audio system with its 552W subwoofer.
2.0L Turbo Plug‑In Hybrid Electric Vehicle (PHEV)
Jeep Wrangler JL Unlimited | SAHARA | RUBICON