Adventure revolution: Ferōx charm, champion performance
It is a real must-have to explore the new trends in terms of experiences such as glamping, pleasure trips to the sea, lake, mountain and dirt roads. There will be no more limits or impediments on board of this car, which does not betray expectations, indeed multiplies the pleasure of discovery.
Fashion interior: the constant DENIM revolution
On the MILITEM FERŌX ADVENTURE we introduced for the first time leather interiors with inserts in DENIM fabric. The canvas discovers sustainability and exhibits its green version. A touch of fashion, for a unique vehicle, in which MILITEM declares its love for this timeless texture. This option is available on the entire FERŌX range.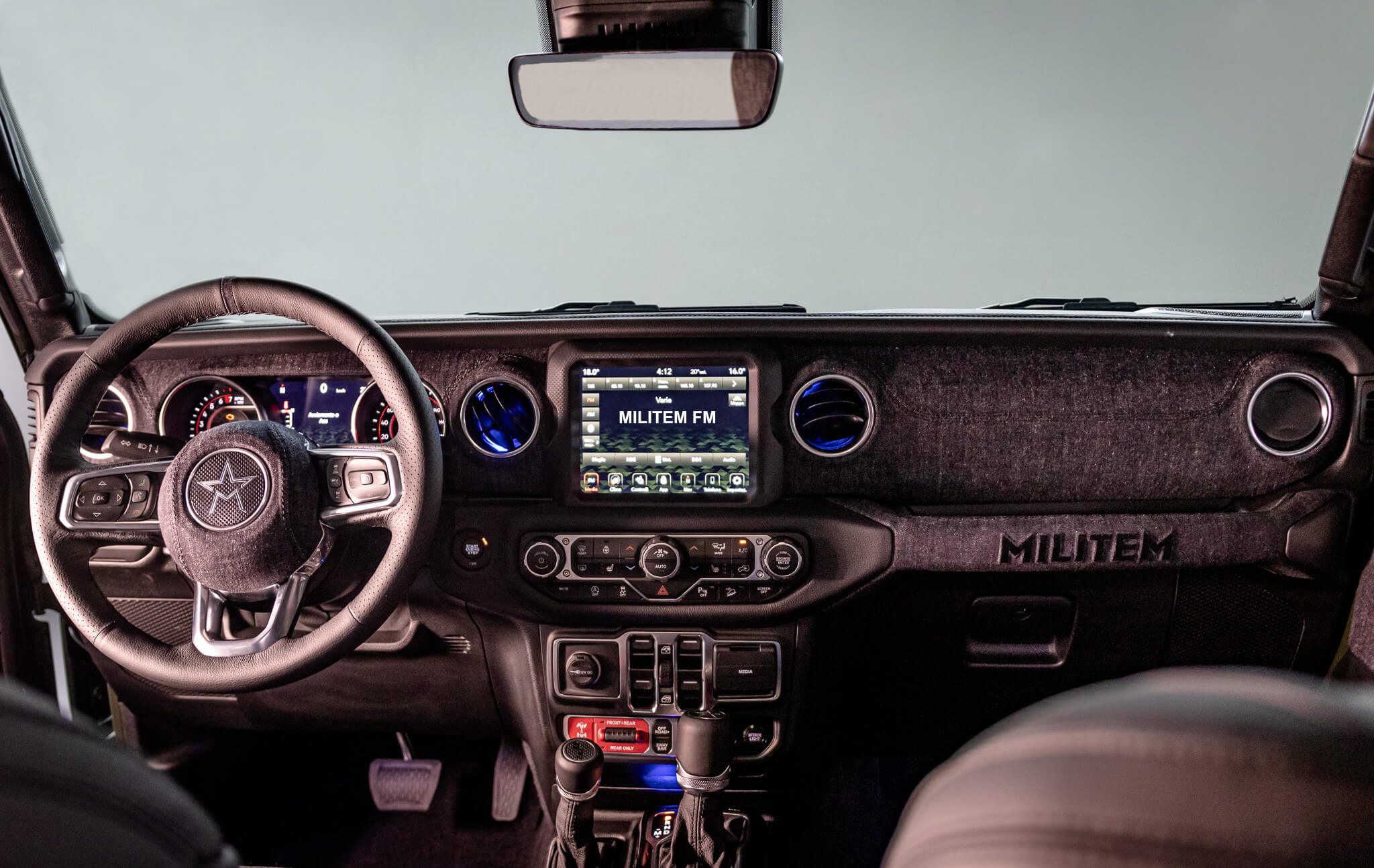 The excellence of details
MILITEM FERŌX ADVENTURE emphasizes the off-road personality of the original FERŌX, thanks to the fenders and bumpers covered with a special scratch-resistant protective paint, the snorkel that allows the engine to "breathe" better even in case of ford and the dedicated ADVENTURE parcel carrier, complete with LED headlights for greater safety in driving at night off-road.
Jeep Wrangler JL Unlimited | SAHARA | RUBICON
272 HP 400 Nm | 285 HP 260 Nm
Jeep Wrangler JL Unlimited | SAHARA | RUBICON
272 CV, 400 Nm | 285 CV, 260 Nm