Adventure revolution: Ferōx charm, champion performance
MILITEM FERŌX ADVENTURE is a must if you want to go glamping, take a trip to the beach, lake, mountains or dirt tracks. In this car, there are no limits. It will not let you down but tempt you to explore.
Fashion interior: the constant DENIM revolution
On the MILITEM FERŌX ADVENTURE, we introduced a leather interior with DENIM inserts for the first time. The canvas is sustainable and is tinted green. This is a fashionable touch on a unique vehicle, one on which MILITEM declares its love for this timeless texture. This option is available across the FERŌX range.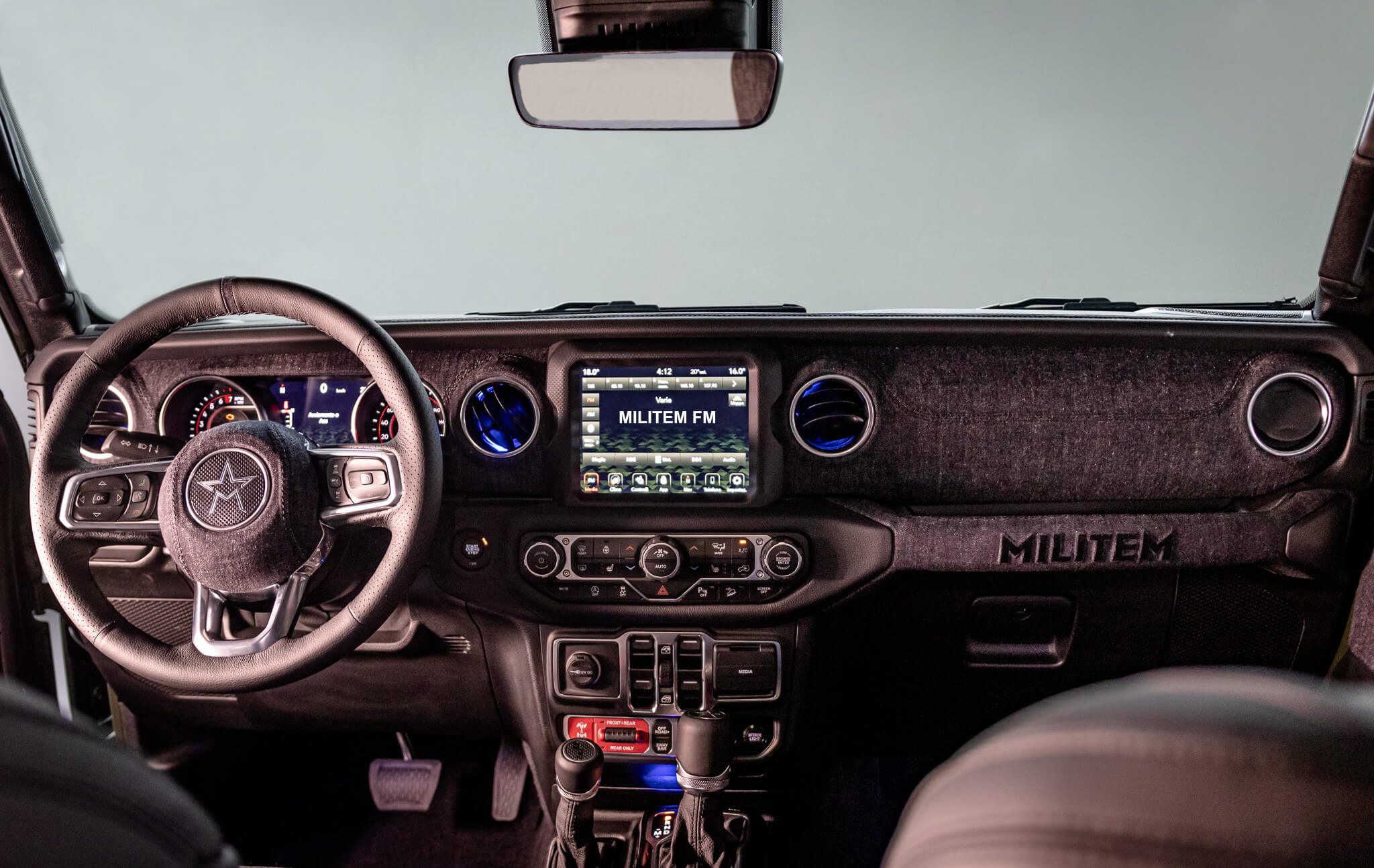 The excellence of details
MILITEM FERŌX ADVENTURE boasts the off-road personality of the original FERŌX thanks to the fenders and bumpers coated with a special scratch-resistant protective paint, the snorkel that allows the engine to 'breathe' when fording and the dedicated ADVENTURE parcel carrier, complete with LED headlights for venturing off-road at night in safety.
Jeep Wrangler JL Unlimited | SAHARA | RUBICON
Jeep Wrangler JL Unlimited | SAHARA | RUBICON
272 bhp, 400 Nm | 285 bhp, 260 Nm