Ultimate adventure experience: Magnum Adventure's off-road DNA
An absolute must-have for experiencing the latest trends in terms of experiences, such as glamping, leisurely outings by the sea, lake, mountains and on unpaved roads. There will be no limits aboard this car, which not only does not betray expectations, but amplifies the pleasure in discovering new destinations.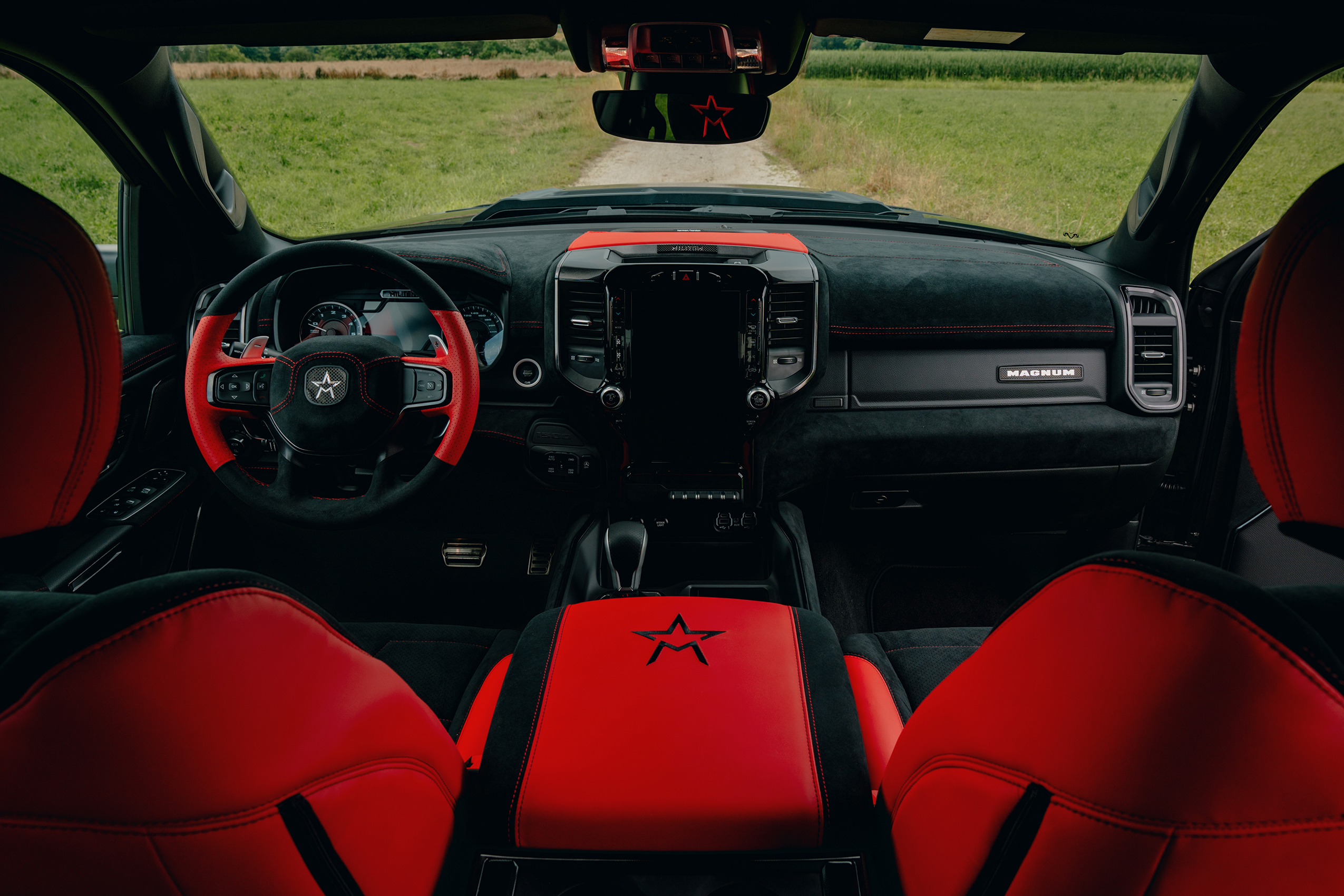 The excellence of details
MILITEM MAGNUM ADVENTURE highlights MAGNUM's strong off-road personality, through its wings, bumpers, mirrors, grille, front, rear cover, sill plate and footpegs, all coated with a special scratch-resistant film that is unremovable and guaranteed to last.
Specially designed ADVENTURE rollbar, equipped with LED depth lights to give greater visibility when driving off-road at night.
RAM 1500 LARAMIE NIGHT EDITION
HEMI 5.7L V8
eTORQUE HEMI 5.7L V8
RAM 1500 LARAMIE NIGHT EDITION
HEMI 5.7L V8
eTORQUE HEMI 5.7L V8